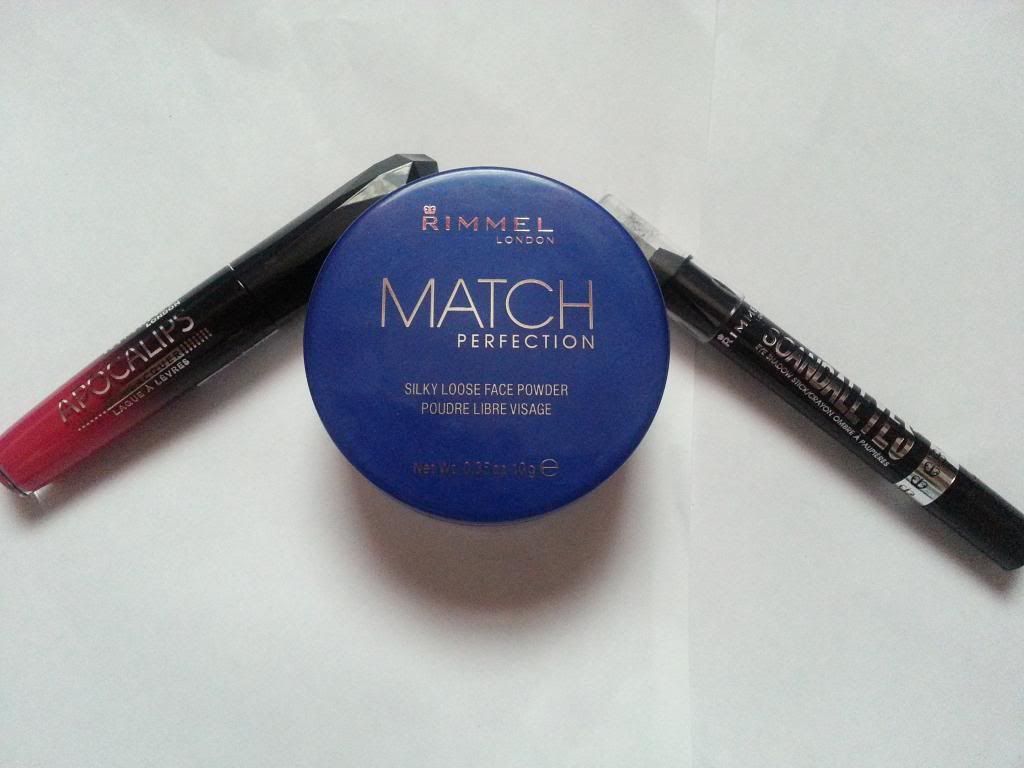 Rimmel Apocalips in Apocoliptic (£5.99) available here , Rimmel Match Perfection face powder in Translucent (£6.99) available here , Rimmel London Scandaleyes Eyeshadow stick in Black (£4.49) available here
Rimmel really have been picking up their pace recently and they have bought out some fantastic pieces as part of their make up collection. Bloggers have been going crazy about the Rimmel Apocalips lip gloss sticks so i bought this lovely bright pink shade. I think it will be great for the summer months and the plus point is that it is a gloss so easy and wearable when it ever gets hotter. I am a chronic sufferer of oily skin so i picked up the Rimmel Match Perfection loose face powder to help to create a matt finish to my foundation. When testing out the Rimmel Scandaleyes Eyeshadow sticks, i realised how super soft they are so i grabbed one to help create a perfect smoky eye in the evenings.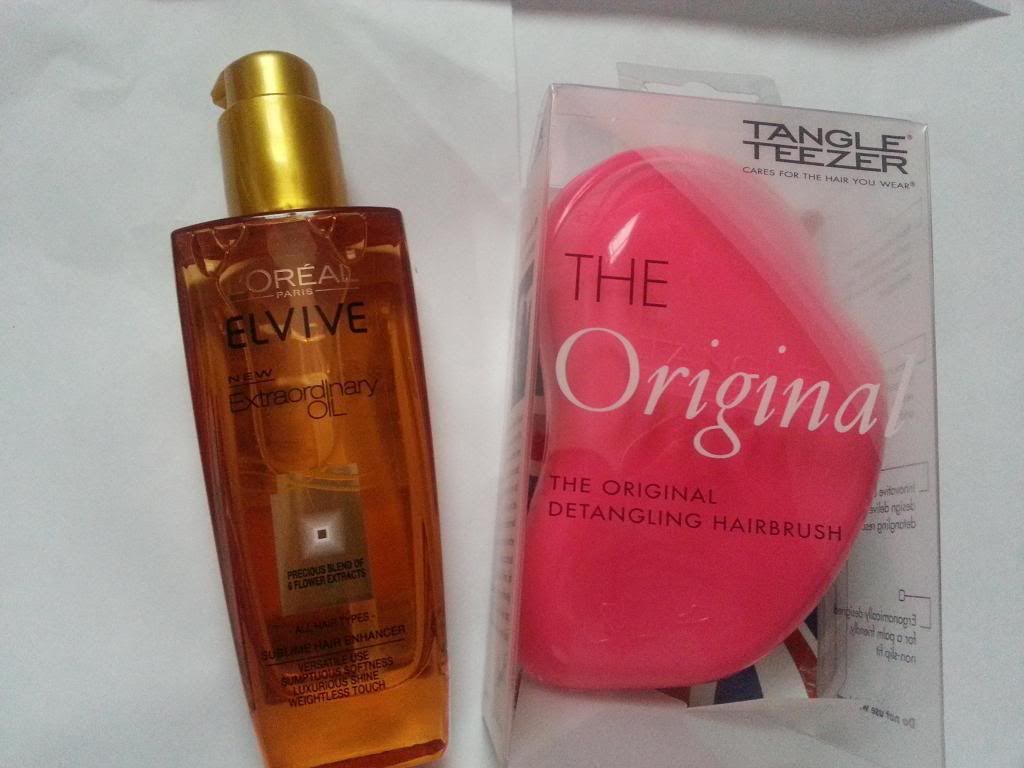 L'Oreal Elvive Extraordinary Oil (£9.99) Available here , Tangle Teezer in Pink (£10.99) Available here
This crazy weather has not been great for my hair and the ends of my hair have just got drier due to the effects of the heating. I know that the Morrocan Oil brand has been popular but it has received mixed reviews. So when i got a sample of the L'Oreal Elvive Extraordinary Oil, i was pleasantly surprised by the results. It smelt fantastic and helped with the texture of my hair so i bought the full version. The Tangle Teezer has been a complete gem for me as i have fine hair so i bought another one to keep at my desk at work. 
Real Techniques Eye Shading Brush (£7.99), Real Techniques Face Brush (£9.99), Real Techniques Powder Brush (£12.99) Available here
I have been using the Real Techniques Stippling Brush since a long time and it has made applying foundation so much easier. I am pretty rubbish trying do it using my fingers. As these were 3 for 2, i have invested in some more Real Techniques brushes to try out. I will review them soon!