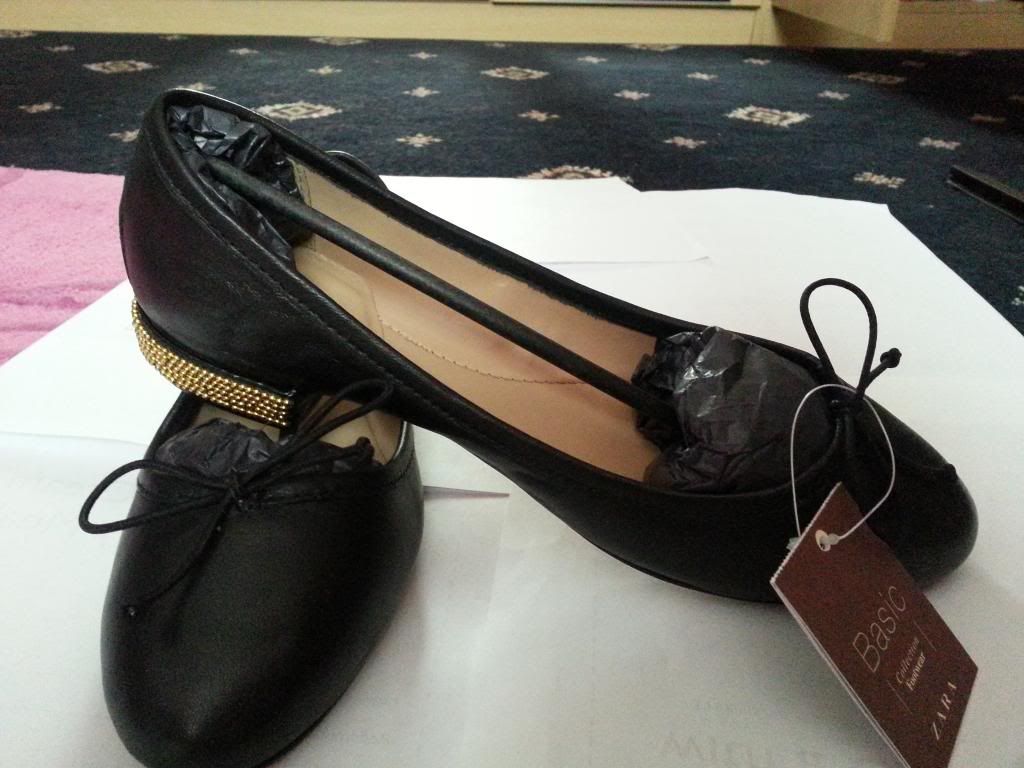 Black ballet pumps with gold studded heels (£16.99)
Considering how i have mentioned in previous blogs, Zara has never been my favourite shops. Ironically, i have become hooked in their sales and they do have some great quality items. I needed some smart ballet pumps for work and these are perfect. I am incredibly fussy about flat shoes, they can't be so flat, i always need them to have a little bit of a heel or a platform. I loved the fact that these had gold studded details on the shoe and it makes them a little bit more original.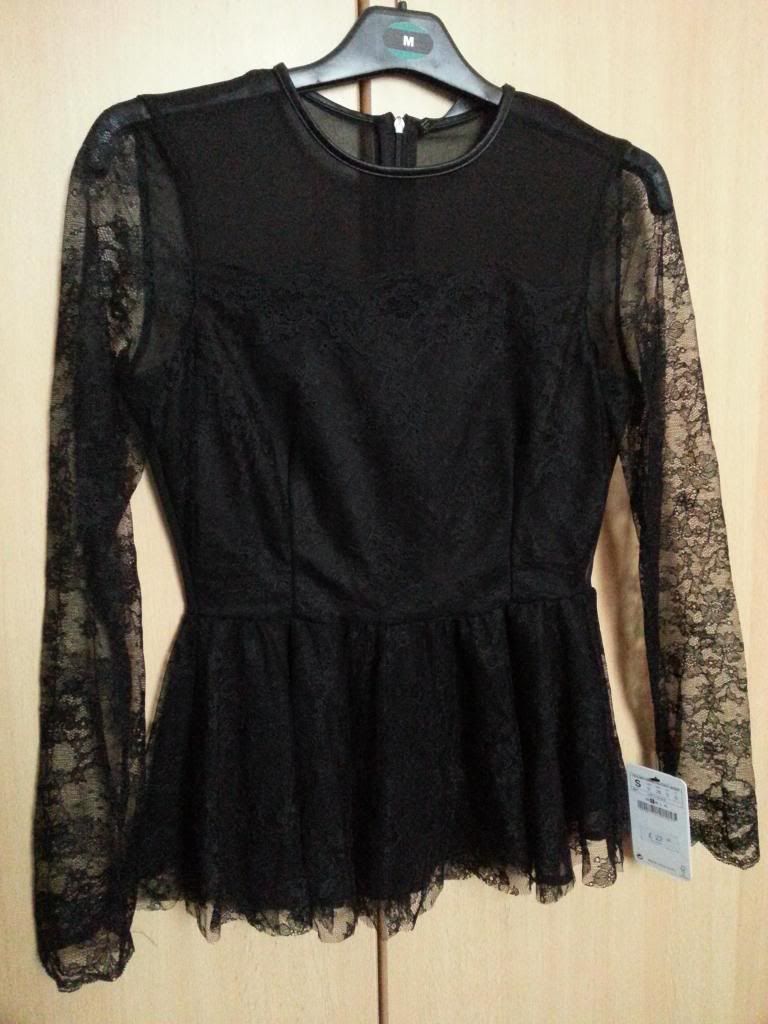 Black lace peplum top (£23.99)
Peplum tops are always debateable in my mind. They flatter some people but can make some people out of proportion. The long lace sleeves look fashionable and sexy all at the same time and the sheer quality of the top make it look a lot more expensive then it is. I also bought some straight black trousers £12.99, they are not so easy to photograph but i am sure you all know what those look like. 
Let me know if you would like outfits of the day from me in blog post to see how these work altogether!